Celebrating 10 years of serving Shreveport/Bossier City!
What You Can Expect
Let's Hear From You
We will sit down and discuss your health and lifestyle goals. What brought you in today?
We Evaluate
Then we will do a thorough evaluation, including a spinal-neuro exam and typically your first adjustment same day.
Goal Time
If you are in pain, our first goal is to help you feel better! Then together we create a plan for acute, corrective, or wellness care that fits your needs.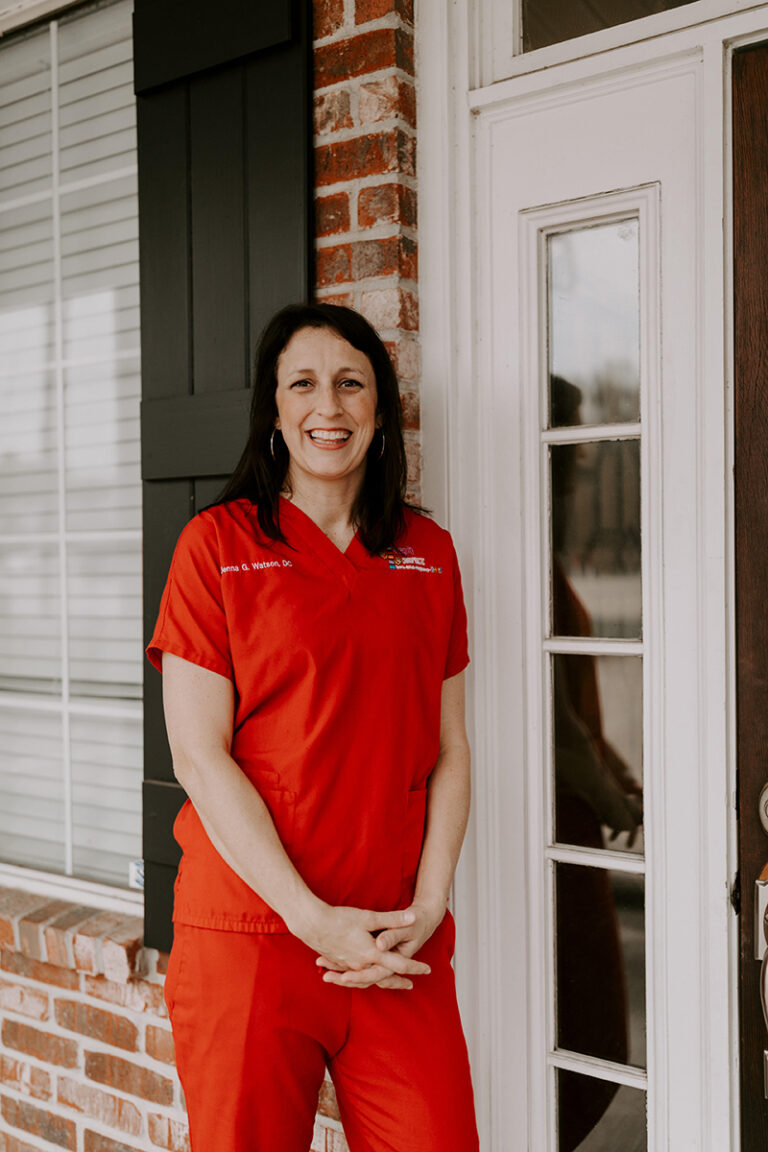 About Integrity Chiropractic
At Integrity Chiropractic,  we have a heart for helping people in Shreveport, Bossier City reach their healthiest potential.  Dr. Jenna is passionate about serving and educating her community on the benefits of chiropractic care, and how benefits begin to be seen as early as childbirth. 
When you enter our office it is our desire that you feel right at home and taken care of from the moment you enter our door. 
Schedule An Appointment
Feeling Nervous About It?
We get it! If you've never been to a chiropractor, it can seem very intimidating. Dr. Jenna is passionate about educating people about the benefits of chiropractic care.
Learn More Now
What Others Are Saying
Integrity Chiropractic has a loving and friendly atmosphere. The environment is clean, filled with joyful staff, and so many informative posters and handouts. Dr. Jenna is very knowledgeable of the body and talented in working with people. I received her service for the first time at the end of my recent pregnancy and her chiropractic work brought such relief! Now I continue to utilize her services for postpartum healing and recovery. I'm so thankful for Dr. Jenna and Integrity Chiropractic.

Keri Woods


Michael Moore


Great atmosphere and very knowledgeable, a great local business!

Beau Miguez


Helped me tremendously, very knowledgeable and trustworthy.

Terry McNaight